Virbac will now be offering its Canigen Lepto4 vaccine alongside Canigen Lepto2 to offer a "broader degree of protection" for dogs travelling abroad.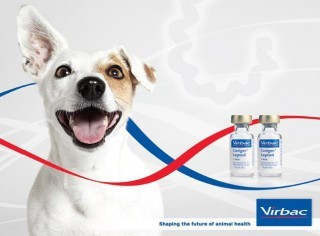 Both vaccines are offered with full technical training and support, including a suite of educational and promotional resources allowing practices to engage with their clients.
Additional strains
Canigen Lepto4 covers two additional strains of leptospirosis, which have been identified as being of concern in certain high-risk groups in the UK and dogs travelling abroad.
Product manager Sarah Walker said: "We are committed to providing our practices with a full and flexible range of canine vaccines and offering them all the support they need to advise their clients effectively on this important issue.
"While Canigen Lepto2 is still perfectly suitable in many cases and provides a broad spectrum of protection, the launch of Canigen Lepto4 helps to offer a solution for those who may needed a broader degree of protection through being at a higher risk or those which travel abroad."