Elanco boss Jeffrey Simmons appointed for a two year term to the organisation and pledges to "continue dialogue with major international bodies, to promote a unified animal health industry globally".
The president of Elanco Animal Health has been appointed as president of the International Federation of Animal Health (IFAH).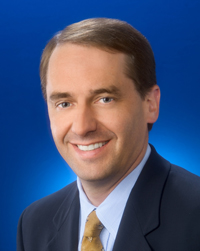 Jeffrey Simmons has been appointed for a two year term to the organisation, which represents manufacturers of veterinary medicines worldwide.
A longstanding member of IFAH's board of directors, Mr Simmons has a wealth of experience in the animal health industry and is an advocate for food security solutions. He was appointed by the IFAH board of directors in Brussels.
He said: "I am honoured to accept this role and grateful for the vote of confidence from the board. My predecessor, Juan Ramón Alaix, invested a lot of effort into expanding IFAH's collaboration with key partners and played a leading role in initiatives to improve the understanding of the industry's vital contribution to society.
"Through my tenure as president I pledge to continue dialogue with major international bodies, to promote a unified animal health industry globally, and to foster a regulatory environment that facilitates the supply of innovative products to address the global challenges facing us today."
IFAH executive director Barbara Freischem said: "I look forward to working with Jeff Simmons, particularly with regard to IFAH's commitment to create awareness of new technologies and their important role in the discussions on food security."