The European Commission (EC) has welcomed guidelines regarding the assessment of equidae fitness for transport.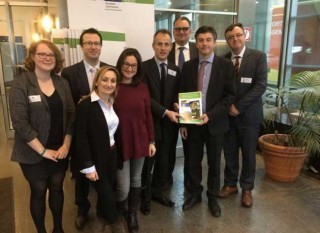 The resource, aimed at anyone involved in the transport process, was produced through a collaboration of agri-food, transport, veterinary organisations and animal welfare groups supported by the EC.
Multiple objectives
The guidelines, which set out clear and simple methods of assessing the fitness of equidae for transport, support a number of objectives, including:
maintaining good health among animals and humans
reducing the risk of disease transmission
preventing animal suffering
They also help transporters avoid penalties, financial losses and withdrawal of authorisation or driver's certificate of competence.
A health and transport checklist is also included, which can be used as a quick reference guide to assess vital signs and health concerns.
While the guidelines help protect animal welfare, they also aim to protect the health and safety of anyone involved in the transport process, supporting transport professionals in the enforcement and understanding of EU Regulation 1/2005, which states: "No animal shall be transported unless it is fit for the intended journey."
'Essential resource'
Andrea Gavinelli, the EC's head of unit for official controls and eradication of diseases in animals, welcomed the guidelines.
He said: "They will be an essential resource for anyone involved in the transportation of horses, donkeys, mules or their hybrids, and I am pleased the EC has been able to support their production and dissemination."
The guidelines were produced following extensive research and consultation by the stakeholder group, coordinated by World Horse Welfare and Federation of European Equine Veterinary Associations.