Veterinary CPD specialist Improve International has appointed Hannes Bergmann as course director for its postgraduate certificate (PgC) in small animal surgery.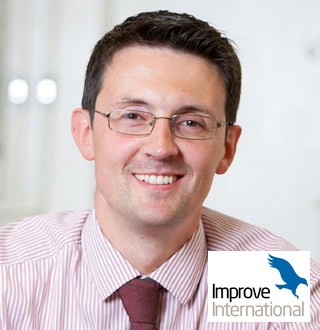 Dr Bergmann will oversee course content and act as a specialist advisor to delegates. He will also develop a series of new learning resources for Improve's online learning platform to help delegates consolidate their studies between modules.
Practical opportunities
"During my time lecturing for Improve International, I have gained significant insight into the small animal surgery programme as a whole and I am excited at the opportunity to develop the programme further – especially on the practical side," said Dr Bergmann.
"I am already working on a number of clinical case studies and additional questions to support the modules, and am particularly looking forward to developing the new online learning tools.
"My aim is to ensure every delegate enjoys the course and that it exceeds their expectations in every aspect."
Perfectly equipped
Improve International managing director David Babington said: "Hannes is a popular lecturer with our small animal surgery PgC delegates and we believe his skills and expertise, combined with his knowledge of Improve, equip him perfectly for the role of course director.
"He will set the strategic direction of the programme content-wise and is leading the development of some new online learning resources to help us offer delegates a true 'blended learning' experience."
For more information, visit Improve International's website.