Simon Hall, veterinary head of International Animal Health at DEFRA has been appointed as the new Chief Veterinary Officer for Scotland. He is expected to be in his new post by July 13.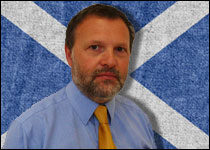 Mr Hall qualified from Cambridge University in 1984 and spent six years in mixed veterinary practice in Devon and Gloucestershire. He then joined the State Veterinary Service in Gloucester in 1990 where his varied workload included the investigation of BSE and tuberculosis cases.
A role as a veterinary policy adviser in animal welfare in 1997 at the Ministry of Agriculture, Fisheries and Food (MAFF) at Tolworth in Surrey was followed in 2001 by a move to the national control centre for Foot and Mouth Disease.
Since then he has worked at DEFRA in the field of international trade, managing disease risks through import controls and supporting the British economy by facilitating exports of animals and animal products. This work has included many successful negotiations in the EU Standing Committee on the Food Chain and Animal Health.
MrHall's predecessor, Charles Milne, recently left his post to become Director ofthe Food Standards Agency in Scotland.