The BVA has named the three new chairs of its standing committees on veterinary policy, ethics and welfare and overseas issues.
The British Veterinary Association has revealed the new chairs of its three standing committees on veterinary policy, ethics and welfare and overseas issues.
Bill McKelvey, agriculturist and co-author of the 2011 RCVS overspend "McKelvey" report, has been elected as head of the Veterinary Policy Group (VPG), equine vet Maddy Campbell takes over the helm of the Ethics and Welfare Group (EWG) and equine lecturer Adele Williams will lead the Overseas Group (OG).  
Prof McKelvey headed up the Scottish Agricultural College until 2012. He is vice chairman of the Agri-Food and Biosciences Institute in Northern Ireland, a member of the boards of both the Scottish Environmental Protection Agency and the Scottish Food Advisory Committee, and a non-executive director of a large livestock farming business in Scotland.  
He has been a member of VPG since 2011, and previously sat on BVA council and the association's scientific advisory panel. In 2011, Prof McKelvey was a member of the RCVS Governance Review Group and chaired the RCVS overspend committee.
Commenting on his elevation to head of VPG he said: "I am keen to give something back to the profession by further supporting BVA's work and believe the development of BVA policy in a structured and measured forum is central to the success of the association."
British Equine Veterinary Association past-president Maddy Campbell has been a member of the EWG since 2011. She is the Wellcome Trust Clinical Research Fellow in Veterinary Ethics at the Royal Veterinary College and was the first vet to be awarded a Wellcome Trust Fellowship in Biomedical Ethics. Dr Campbell is also the sole partner of Hobgoblins Equine Reproduction Centre in East Sussex.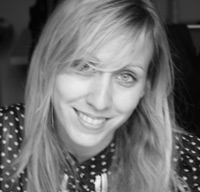 She said: "With public interest in animal welfare ever increasing, I look forward to steering the work of the EWG in informing policy makers and in informing views within the veterinary profession."
Adele Williams is a European specialist diplomat in equine internal medicine and teaches undergraduate and postgraduate veterinary clinical skills as well as research into equine disease. She has recently submitted her PhD thesis based on biochemistry of equine recurrent airway obstruction at the University of Manchester and next year will be starting as a lecturer in equine medicine at the University of Surrey's School of Veterinary Medicine.
 
Adele has been involved in overseas charitable projects in Romania, Ukraine and The Gambia and has been a member of the OG since 2010.
She said she looks forward to putting the newly devised strategy for determining the future vision of the OG into action.