John Cleese's training company Video Arts is branching out into the vet world with new business and communication CPD.
Business CPD is no laughing matter, some might say.
However, a training company founded by former-Monty Python star John Cleese in the 1970s has now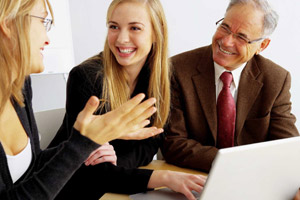 branched into veterinary CPD.
Teaming up with CPD provider Vetstream, Video Arts is now offering vet-centric training sessions on business leadership, client service and communication.
Company CEO Martin Addison said:  "We're delighted to be working with Vetstream to make our famously effective content available to veterinary practices that might not otherwise have access to this kind of video-based business training."
Video Arts training is known for taking a humorous approach to business topics, often using "how to" and "how not to" scenarios to illustrate points.  
For more information and to access the lectures log onto www.vetacademy.co.uk