Royal Veterinary College accepting applications for new professional doctorates aimed at those working full-time in the agri-food sector.
Applications are open for two new professional doctorates in Agriculture and Food (DAgriFood) and Veterinary Practice (VetD) at The Royal Veterinary College (RVC).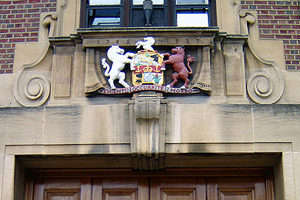 The DAgriFood is aimed at professionals working in the agri-food sector – from animal production through to retail outlets – as well as animal scientists, vets and other paraprofessionals supporting livestock health and production.
Bursaries are available to cover course fees until academic year 2015/2016 for candidates who satisfy UK residency criteria and are employed in the UK agri-food sector.
The two programmes have been designed to encourage students to find new approaches for integrating academic and professional knowledge.
Students are expected to make a contribution to both theory and practice in their field and, in particular, to develop professional practice by making a contribution to professional knowledge.
Delivered through part-time, structured online distance learning, the programmes allow students to study while in full-time employment.
Students will be expected to occasionally attend campus for their initial induction and for assessments throughout the programme.
RVC professional doctorates require the completion of an original piece of research, which, in the majority of cases, will be carried out within the student's own sponsoring organisation.
The programmes also include a taught component related to the discipline(s) being studied to increase knowledge and training in research methodology and professional skills.
The programmes have been developed with the involvement of experts in veterinary science, animal science and agriculture, from across the four universities involved in the BBSRC-supported Advanced Training Partnership in Intensive Livestock Health and Production. For more information visit www.rvc.ac.uk/prof-doc