A new player has entered the pet insurance market with the launch of Optimum Pet Insurance.
UK-based NCI Insurance Services Ltd has launched the new service in conjunction with Blink Intermediary Solutions.
Online portal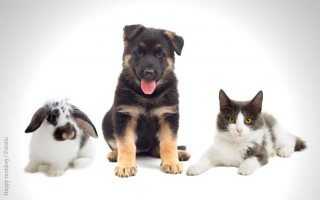 The wholesale pet insurance product provides cover for dogs, cats and rabbits, and is obtained and sold through an online portal that allows brokers to view all levels of cover available, as well as produce customer quotes and policy documentation.
All claims are dealt with via NCI's dedicated 24-hour, 365 days-a-year claims service, where veterinary nurses are present to deal with any technical issues that may arise. Claims can be paid directly to the client's vet and travel cover is also available.
NCI managing director Neil Richards-Smith said: "We first began our partnership with Blink in August 2011 with the launch of the Optimum Roadside Assistance. We decided to launch a second product, Optimum Pet Insurance with them because we know they share the same working ethos as NCI – a dedicated and tailored service to meet all our clients' individual needs.
Expanding arena
"The provision of insurance for pets is an expanding arena and we think brokers have a great opportunity to provide a personal and trusted service to its customer base. Pet insurance needs a personal touch; this adds value to the offering through brokers and we feel Blink is the perfect partner for NCI to ensure a quality service for brokers is provided, as well as maintaining a well-run and profitable scheme for insurers.
"The pet insurance sector continues to expand and NCI believes there is significant opportunity to take advantage of this by increasing our focus in this area. It is a priority area for us to expand over the short to medium term as we believe it will offer healthy returns."