Veterinary professionals involved in the BBC's Pedigree Dogs Exposed follow-up claim the original documentary was successful in raising public awareness of the issue, but that some breeders are carrying on regardless.
Veterinary professionals and other experts involved in the BBC's Pedigree Dogs Exposed follow-up claim the original documentary was successful in raising public awareness of the issue, but that some breeders are carrying on regardless.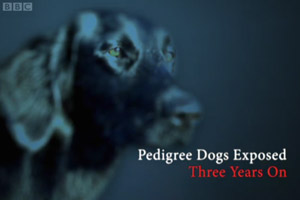 The follow-up documentary, produced and narrated by Jemima Harrison, focused on the impact of the original 2008 exposé and the progress made in the years since it was first aired.
Several scientists interviewed in the follow-up, including vets, expressed the view that more needs to be done to ensure that breeders prioritise canine health and welfare above specific external characteristics.    
In a statement released yesterday (Feb 28), BVA past-president Harvey Locke – who appeared in the programme – said: "The programme featured some good progress but highlighted the fact that there is much more to be done to tackle irresponsible dog breeding and breeding for extreme characteristics and fashion."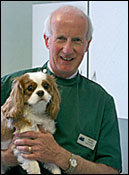 He also emphasised comments he made in his on-screen appearance about the need for a further review of the Kennel Club Breed Standards, which he said would "remove any ambiguity for breeders when selecting features that may impact adversely on dog health" – for example, he claimed bulldog breeders and show judges should be choosing animals with long snouts over those with short ones.
Further, in his post-documentary statement, Mr Locke added: "The veterinary profession is working hard to help improve the health and welfare of pedigree dogs and several initiatives are already underway."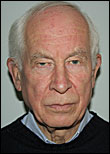 One of the positive consequences of the original 2008 documentary was the establishment of the Independent Inquiry into Dog Breeding, chaired by Patrick Bateson, emeritus professor of ethology at Cambridge.
Speaking in the follow-up film, about the impact of the original documentary, Prof Bateson said: "I think there has been a change in public mood – people didn't really know what was going on [before]."
However, alluding to the pace of change, he also said: "One has the impression that some of the breeders simply have their heads stuck in the sand and they are just not listening."
Speaking specifically about cavalier King Charles spaniels (which featured in both films) and their predisposition towards syringomyelia and heart murmurs, Prof Bateson added: "These are unacceptable welfare issues that have been generated by the breeders and unless they can actually produce cavaliers that don't have these problems then they should stop breeding."
In the update, Mrs Harrison called for an independent regulatory body concerning dogs, suggesting that such a body should be funded by the Government and backed by a national registration scheme for all dogs, which, she claimed, would also tackle strays, "dangerous dogs" and puppy farms.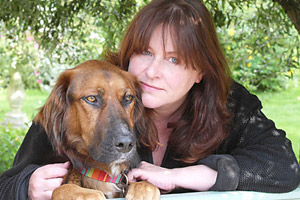 Both programmes lay much of the blame at the door of British dog shows such as Crufts (organised by the Kennel Club) which, in the original documentary were described by then-RSPCA chief vet Mark Evans as "a parade of mutants; a freakish beauty pageant".
Speaking in the follow-up programme on progress made over the last three years, Mr Evans claimed that trying to improve existing dog shows was "the canine equivalent of trying to polish a turd" and said they should be scrapped altogether.
He said: "Creating some kind of dog show that actually focuses, in an entirely different way, on health and welfare could make a massive difference to dog welfare. But you wouldn't start with the kind of shows we have now and try to change them – you would throw it away and start with a blank piece of paper."
The Kennel Club was approached to appear in PDE: Three Years On, but declined to take part.
Pedigree Dogs Exposed: Three Years On is available to view on BBC iPlayer until March 5, 2012.