Government proposals to tackle irresponsible dog ownership in England have seen DEFRA accused of wasting the best opportunity to tackle the issue in more than 20 years and simply "papering over the cracks".
A ministerial statement outlining the Government's proposals to tackle irresponsible dog ownership in England has received a mixed response from veterinary associations and animal charities.
The written statement announces a comprehensive package of measures that provide a mix of preventative, educational and punitive measures that DEFRA minister James Paice says will "tackle the problem head on" and will "enable the police to take action before someone is hurt or killed".
The four main proposals, which are the focus of an 8-week consultation, are:
Extending the criminal offence of allowing a dog to be dangerously out of control to private property (where the dog has a right to be);
Compulsory microchipping of dogs;
Removing the need to seize and kennel all dogs where court proceeding are pending; and
Increase the fee for placing a dog on the Index of Exempted Dogs.
Further, DEFRA has announced that it will to moving forward with other work that will help to promote more responsible ownership of dogs as well as help enforcers respond to complaints of dangerous dogs. This includes:
Providing £50,000 for local and community projects involving animal welfare organisations, the police, local authorities and community groups to promote more responsible dog ownership in estates, youth clubs and schools;
Providing £20,000 for the training of expert police dog legislation officers in each force;
Working with the Home Office in reforming anti-social behaviour tools and powers (where this involves dogs).
However, responses to the statement so far have been mixed.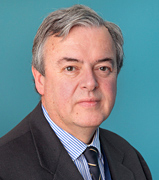 While organisations such as The Kennel Club have applauded DEFRA's plans to consult on compulsory microchipping, Dogs Trust claim the proposals have "failed to effectively address" the subject – despite that the consultation is seeking how best to introduce it.
There has also been a certain amount of disappointment over the Government's decision to dismiss the idea of Dog Control Orders.
The RSPCA went one step further, accusing the Government of WASTING the best opportunity to tackle irresponsible dog ownership in 20 years, IGNORING the advice of dog law enforcement agencies, BREAKING ITS PROMISE to "promote responsible pet ownership" and, instead, launching "yet another unnecessary consultation".
RSPCA chief executive Gavin Grant said: "The proposals set out by the Government in Westminster today do not appear to fundamentally address these growing problems of irresponsible dog ownership. Instead, DEFRA has only papered over the cracks of much more serious matters than this response gives credit to. The RSPCA believe enough is enough."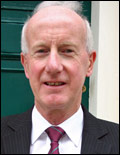 He added: "It has not listened to those who deal with this problem on the frontline – the police, the local authorities and the RSPCA and other animal charities and vets."
BSAVA president Mark Johnston said: "Although we welcome the individual proposals they only tinker with the inadequate existing laws. The move to cover incidents on private property is a positive step but it will do little or nothing to actually prevent attacks happening in the first place."
Harvey Locke, past president of the BVA, said: "Dog welfare charities, veterinary organisations, trade unions, and enforcement bodies have been united in the call for a complete overhaul of the legislation and a new, consolidated bill to focus on prevention.
"There will be a huge amount of frustration and disappointment with today's announcement," he added.
Dangerous dog image ©iStockphoto.com/zudy-box