The Scottish Government has announced a wide-ranging package of measures designed to improve animal welfare, alongside the introduction of a bill to ban the use of wild animals in travelling circuses.
The Wild Animals in Travelling Circuses (Scotland) Bill, which was introduced on 10 May and is now with Scottish Parliament for consideration, prohibits the use of any wild animal in a travelling circus in Scotland on ethical grounds.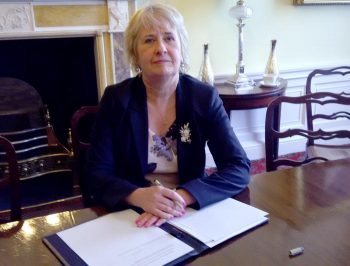 Setting out a number of measures to strengthen animal welfare legislation, Roseanna Cunningham – cabinet secretary for environment, climate change and land reform – also confirmed the Scottish Government would:
introduce measures to require the registration or licensing of animal shelters and rehoming activities
update regulations governing the licensing of dog, cat and rabbit breeding and dealing, including the irresponsible breeding and sale of these animals
modernise the legislation on performing animals other than in circuses
introduce tight controls restricting the use of electronic training collars
review the penalties available for animal welfare offences
lay legislation permitting vets to shorten the tails of spaniels and hunt point retrievers intended for use as working dogs to reduce the number of tail injuries suffered
Mixed reaction
The announcement received mixed reactions from veterinary associations and welfare organisations.
BVA president Gudrun Ravetz said: "Animal welfare starts right at the beginning of a pet's life, so the focus on pet licensing and breeding regulations is welcome.
"We know a third of vets are seeing puppies they believe to have been illegally imported and an increasing number of owners are buying brachycephalic or designer breeds, such as Scottish fold cats. Pets must be purchased with owners prioritising animal health and welfare, rather than making an impulse buy based on looks alone.
"Yet, we are saddened at the shortfall on legislation around aversive training aids for dogs, which we expect will still permit the use of training collars under expert guidance.
"We know using fear as a training tool is not only less effective than positive reinforcement, but can take its toll on a dog's overall welfare. Without an outright ban, we have grave concerns over how enforceability will work. This raft of measures seems to give with one hand and take away with the other."
Tail docking
Becky Thwaites, head of public affairs for Blue Cross, said: "While we are pleased to see many of our recommendations taken on board, there is more the Scottish Government can do.
"We were disappointed the opportunity to ban the use of electronic shock collars has been missed. We were also disappointed to see the Scottish Government weaken its stance on tail docking, allowing some puppies to have their tails shortened. We believe these acts are cruel and pets are genuinely suffering.
"Blue Cross will, therefore, continue to lobby for improvement and the protection of hundreds of thousands of animals."