Pan-European initiatives to reduce and rethink the use of antimicrobials in animals, in a bid to combat the spread of antimicrobial resistance (AMR), have been announced.
In the UK, recommendations to clamp down on use of critically important antibiotics (CIAs) when treating cattle – and avoid preventive use where possible – have been issued by the BCVA.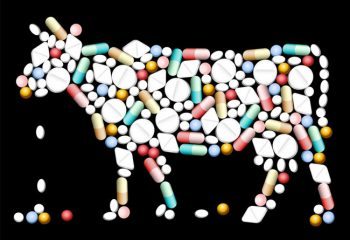 It comes after a report, from the Centers for Disease Control and Prevention in the US, revealed medical authorities were powerless to save the life of a woman who contracted a "superbug" that proved resistant to all known antimicrobial drugs.
Limiting use 'crucial'
In Europe, the European Medicines Agency and European Food Safety Authority announced: "AMR is one of the world's most pressing public health issues and the use of antimicrobials in animals contributes to this problem, so limiting their use to the minimum necessary to treat infectious diseases in animals is crucial."
The two bodies, in conjunction with the European Centre for Disease Prevention and Control, are working on a report that assesses the link between consumption of antimicrobials and development of resistance in bacteria found in animals and humans – due to be published at the end of July 2017.
The BCVA's Elizabeth Berry noted the 10% overall reduction in the use of antibiotics to treat UK food-producing animals, announced by the CVO in November, but stressed more needed to be done.
Moving away
Dr Berry said, while the responsible use of antibiotics has been promoted for many years across farming sectors, the potential still exists to reduce use in some areas and move away from products important for human health.
She said: "Work still needs to be done to establish the levels being used in cattle, so appropriate targets can be set, but there are measures that can immediately be adopted.
"So, we are recommending reducing both the overall amount of antibiotics used in cattle practice and minimising the use of the high priority CIAs – namely, third and fourth generation cephalosporins, fluoroquinolones and colistin.
"These drugs should only be used where they have been demonstrated by sensitivity testing to be the only suitable choice, to avoid unnecessary suffering."
Read the full story in the 6 February issue of Veterinary Times.