North East-based Westway Veterinary Group is sending three members of staff to the world's biggest veterinary conference as part of its 40th anniversary celebrations.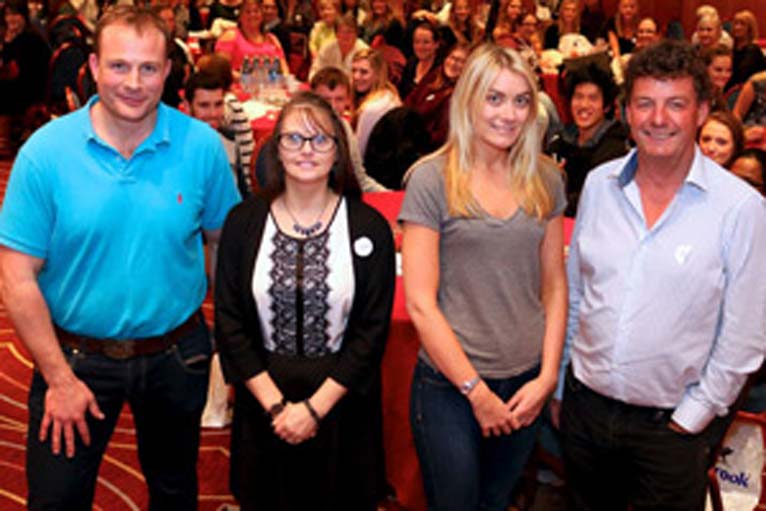 Westway bosses wanted to reward the hard work of staff during the past year so put all their employees' names into a hat – and three members of their team are going to the 2016 North American Veterinary Community (NAVC) Conference, which will be held in Orlando, Florida, on January 16-20.
Vet Abbey Taylor, veterinary nurse Anna Soulsby and receptionist Karla Edgar will attend the annual event, which attracts members of the veterinary profession from all over the world.
The three Westway attendees were announced at a special event at Gateshead's Marriott Hotel where Westway staff celebrated the veterinary business' 40th anniversary since it was established on Newcastle's West Road in 1975.
Westway, which also owns the Easyvets and Value Vets chains, has 23 surgeries and employs 35 vets across the North East, from Newcastle to Darlington, making it the North East's biggest veterinary business.
Director Nick Myerscough said: "The opportunity to go to the conference in America will be really good for their veterinary education, but we also wanted to reward staff for all their hard work during the year as well as celebrate our milestone anniversary."
Ten members of staff have also been presented with long-service awards. They include head veterinary nurse Kay Sanderson, who has clocked up 30 years with Westway.
The other recipients were senior nurses Michelle Lock (20 years) and Clare Walker (20 years), administration staff Christine White (25 years), Elaine Docherty (20 years) and Cynthia Pryor (25 years), vet Helen Clark (15 years), vet Carey Taberner (20 years) and receptionist Kelly Hughf (15 years) and Helen Milburn (25 years).