One of the UK's most esteemed academic roles has been bestowed on a leading clinician scientist at The University of Edinburgh.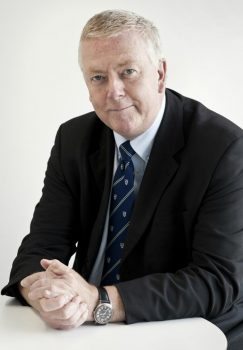 Sir John Savill, head of the College of Medicine and Veterinary Medicine, has been appointed Regius Professor of Medical Science at the university.
International reputation
The eminent academic has been awarded the position by the Queen in recognition of his international reputation and outstanding contribution to medical research.
Prof Savill has devoted his academic career to investigating the molecular processes of inflammation. Since 2010, he has also served as chief executive of the Medical Research Council (MRC), a publicly funded government agency responsible for co-ordinating and funding medical research in the UK.
Services to clinical science
He is a fellow of the Royal Society, Academy of Medical Sciences and the Royal Society of Edinburgh, and was knighted in the 2008 New Year Honours List for services to clinical science.
The creation of a Regius Professorship falls under royal prerogative – each appointment is approved by the reigning monarch.
Prof Savill will demit from his role at the MRC to take up his new position in April 2018.