More than half of veterinary nurses feel they are not used to their full potential, a survey has revealed.
The survey, identifying what VNs do in practice and what they want from their careers, was originally carried out by VNs working for Independent Vetcare (IVC), but was later expanded across the country. It was conducted by VN Jane Lewis, from Manor Veterinary Clinic in Kent.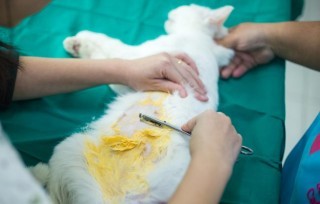 In total, 454 people took part – more than half (55.9%) were VNs and 25.8% were students. The majority worked in private practice.
More than 90% of respondents said the most common jobs they were asked to carry out were:
clipping and scrubbing patients for operations
taking x-rays
blood sampling
Tasks they were asked to do least frequently included digit amputations, lump removals and stitch-ups, despite the fact more than 50% of respondents said they wanted more of that kind of work.
Respondents felt vets did not refer enough for nurse consultations and more Schedule 3 training would be beneficial.
Understaffing was also cited as a major issue, while others said practices should consider employing kennel assistants and cleaners to free up nurse time.
Worrying results
Mrs Lewis said it was important to share the results, not only with VNs, but with vets and others in the industry.
She said: "The thing that surprised me the most was there were so many VNs saying they felt underused… felt [their practice] was understaffed and… didn't have the respect of the vets. For me, to [have] so many people feel they are not being used to their full potential and… perhaps they are not getting the respect they deserve is a worrying feature."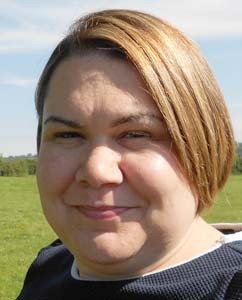 Some respondents to the survey said they felt patronised and underused, with one stating: "There are more reasons to leave the profession than to stay; with money, recognition, hours and expectations being the main reasons I left clinical and considered leaving my VN career completely."
No surprise
Commenting on the survey's findings, BVNA president Sam Morgan said: "Unfortunately, it does not come as a surprise to see these results; however, we need to move forward in a positive manner.
"Nurses should be encouraged to review their practice and see where they can fill any skills gaps. Personal development should be planned and then appropriate CPD and/or further qualifications found to further a VN's knowledge.
She also urged practice owners to provide clearer career paths for their nursing teams, combining responsibility and skill development.
"This, ideally, would be presented with a clear and increasing salary package to remunerate them according to experience and level of knowledge," she said.
For full results of the survey, visit http://independentvetcare.co.uk
The complete article, including full comments from BVNA and BVA, is in the February 2016 edition of VN Times.