Jenny Henderson will swim 2.4 miles, cycle 112 miles and then run a marathon to raise cash for Cancer Research at Outlaw 2013.
Jenny Henderson will put her body on the line for charity when she takes part in the Outlaw Triathlon 2013 in Nottingham.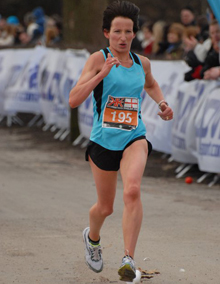 The Outlaw, which takes place on July 7, is an iron distance triathlon where competitors complete a 2.4-mile open water swim, a 112-mile bike ride and a 26.2-mile marathon.
It's a gruelling test of endurance, but the super-fit vet from Vets4Pets in Mansfield should take it all in her stride to raise cash for Cancer Research.
She said: "Having run marathons to a reasonable standard for a few years, I have battled with various injuries, so last autumn I decided that I might give triathlon a go.
"Then, through encouragement from various sources, I bought myself a birthday present of a place in the Outlaw 2013.
"I have been training hard since January for this event, averaging 15 hours of training per week while holding down a busy full-time job and looking after my kids. This has meant some very early starts, often in dark and cold conditions.
"The training so far has been tough, but I have met some fab folk who have given me help and encouragement along the way," she concluded.