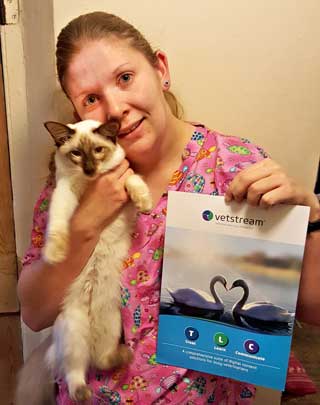 A locum vet who plans to open her own practice in 2016 has won a year's free subscription to Vetstream's range of digital services.
Kathryn Ross, from Great Henny, Essex, who hopes to open a small animal practice during the first half of the new year, entered the competition at London Vet Show.
Dr Ross said the company's package of digital clinical reference, CPD and marketing services is just what she needs to help her get her business up and running.
"I was already familiar with Vetstream, so am delighted to have won this package of services, which will provide me with invaluable support for the next year," she said.
"The combination of CPD, clinical point-of-care resources and support in creating my new website is just what I needed and the timing couldn't be more perfect. Thank you Vetstream."