The World Veterinary Service (WVS) is celebrating after the successful rescue of a lioness and her cubs from what has been dubbed "the world's saddest zoo".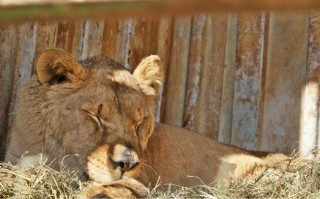 According to the WVS, Mery, Zita and Gita were rescued from Gyumri Zoo, in Armenia, and have been moved to the Caucasus Wildlife Refuge, a privately protected area managed by the Foundation for the Preservation of Wildlife and Cultural Assets (FPWC).
The move came amid a Daily Mail report detailing how the animals "scraped along on a starvation diet of slaughterhouse scraps and scavenged woodland plants".
WVS said it "quickly identified" swift action was required and, despite difficult weather conditions and snow, the transfer of the last inhabitants of Gyumri Zoo was managed seamlessly. The lions are said to be in a good physical and mental state after the move and are staying in heated cages until a quarantine station has been built. They will remain there until they are ready to be rehomed to an appropriate facility outside of Armenia.
Tide of support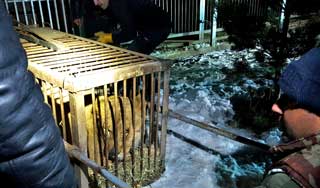 WVS founder Luke Gamble said: "It's only because of the huge tide of support we have received that this has been possible. A particular thank you to International Animal Rescue who have been a phenomenal support to WVS in this.
"It may only be the first step on a much bigger journey for Mery, Gita and Zita, but getting them out as soon as possible was imperative and a brilliant achievement by all the teams concerned."
Now they have been rescued, the lions are also part of a larger conservation picture. Owing to a memorandum signed between WVS and FPWC on 2 February, the parties will work together towards in-situ conservation, animal rehabilitation and rescue initiatives in Armenia.