Vets and nurses have been urged to raise awareness of noise phobias and relevant treatment among dog owners, following the release of new veterinary research.
Vets and nurses need to raise awareness of noise phobias and relevant treatment among dog owners, veterinary researchers have said.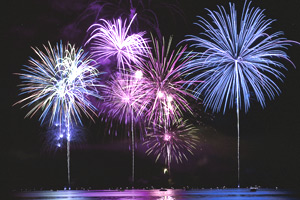 The call comes following the publication of new research from behaviourists at Bristol's veterinary school, who found dog owners were failing to recognise and act on their pets' fears of noise, and less than a third of owners discuss noise phobias with their vet.
Lead researcher and companion animal lecturer Rachel Casey said: "There is a need for veterinary surgeons to increase awareness among the general dog-owning public that treatment is both available and effective in dealing with fears of loud noises, and to direct them towards appropriate sources of help."
The researchers analysed information from 3,897 owner postal surveys and a further 383 detailed personal interviews.
They found that while less than a quarter of overall owners said their animals were "fearful" of noises, nearly half of those in structured interviews admitted their dogs showed typical signs of fear when exposed to loud noises, including fireworks, thunder and gunshots.
Owners were seen to recognise "human" fear signs, such as trembling, shaking, hiding, vocalising and seeking out people, but the researchers commented that other behavioural signs, such as decreased activity and salivation, could be ignored and under-reported.
Risk factors such as breed and upbringing were also considered. Gundog breeds were found to be less responsive to loud noises, as were dogs that had been bred by their owner, leading the researchers to emphasise the importance of continuity in a dog's environment.
"Our results suggest the characteristics of dogs, their early environment and exposure to specific loud noises are involved in the development of fear responses to noises," Dr Casey added.
She concluded by saying it was both interesting and disappointing that less than a third of owners sought professional treatment for their dog's noise responses, and urged veterinary practices to get involved in raising owner awareness.
The paper "Fear responses to noises in domestic dogs: Prevalence, risk factors and co-occurrence with other fear related behaviour" is due to be published online by the Journal of Applied Animal Behaviour Science on February 22, 2013.