A legal practice offering expertise to vets will merge with fellow health care solicitors Veale Wasbrough Vizards (VWV) as of 30 January, 2017.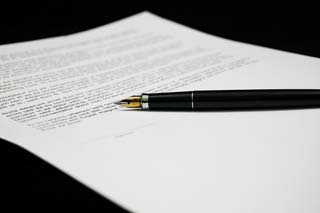 The move will see 14 of Lockharts' employees join counterparts at VWV at their premises in Fetter Lane, London.
Significant expertise
VWV head of health care Ben Willis said: "Lockharts joining us will add significant expertise and strength in depth and geographical reach to our existing, well-regarded health care team.
"This will benefit our existing health care clients by strengthening our expertise, and Lockharts' clients will gain the advantage of having access to a larger team of dedicated health care professionals within a full service nationally based practice."
Ideal partner
Lockharts offers advice and expertise to clients including doctors, dentists, optometrists, vets, pharmacists, care homes and other health care professionals.
Lockharts' senior partner Andrew Lockhart-Mirams said: "We believe we have found the ideal partner for our merger and we very much look forward to working with VWV.
"Not only does VWV have the drive and ambition to maintain growth, it also has the health care specialists and reputation we feel complements Lockharts.
"We are confident our clients and colleagues will be happy with our decision, knowing they will be in safe hands."