Have you got what it takes to head up the UK's pet industry? The PCTA wants to know…
A leading pet industry body is on the hunt for a new chief executive.
Following the departure of Janet Nunn after eight years in the job, the Pet Care Trade Association (PCTA) is looking for a new CEO to head up both the association and its charitable arm, the Pet Care Trust.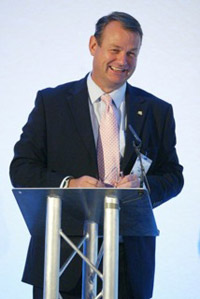 PCTA chairman Keith Aldis claims now is an exciting time to join the group.
He said: "Two years ago we remodelled as a trade association with a strong commercialised approach to business. As the only membership association to represent all pet specialist sectors, taking on the mantle of figurehead to the entire pet industry is a considerable challenge.
"Because of this, the successful candidate is likely to have an extensive commercial management background, excellent financial acumen as well as brilliant communication and relationship building skills.
"A wide knowledge and network within pet care businesses, associated organisations and government could be a distinct advantage."
The new CEO will be responsible for leading PCTA's eight-strong team based in Bedford.
Full details of the position are available at the association's website and candidates can apply by emailing their CV, along with a covering letter and salary expectations, to rosie.loft@petcare.org.uk
The closing date for applications is October 23, 2012.