A dog in Malawi had its life saved after the Worldwide Veterinary Service (WVS) took swift action and performed vital surgery.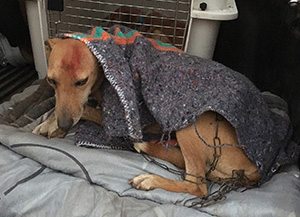 Tiger was taken to the Mission Rabies project by Flora, the granddaughter of the dog's owner, for a rabies injection.
At the appointment, Flora said her grandmother had noticed a big lump on Tiger's abdomen that they suspected was a tumour. While Tiger had been to see a veterinary paraprofessional, the treatment prescribed was unaffordable for the owners.
Helping out
Swinging into action, Mission Rabies called its WVS colleagues and took Tiger and Flora to the WVS clinic in Zomba.
An examination revealed the lump was not a tumour, but rather, a very large abdominal hernia, most likely caused by a trauma.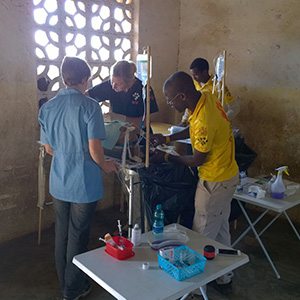 International veterinary manager Dagmar Mayer operated on Tiger, repairing the hernia, as well as sterilising her.
The team delivered Tiger back to her family and were greeted by the grateful owners and their neighbours, who couldn't believe the dog had been treated free of charge.
Local outreach
The WVS recently opened its new veterinary outreach clinic in Zomba.
The project, led by Dr Mayer, aims to care for the cat and dog population there – they sterilised 23 dogs and two cats on their first day alone, and have operated on 100 in total.
For more information, visit https://wvs.org.uk/news