White Cross Vets has appointed operations manager Kristie Faulkner as its 150th member of staff.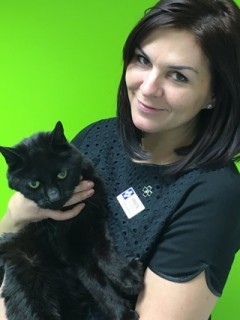 Ms Faulkner – most recently a director of OnSwitch – will be responsible for the group's business throughout the midlands.
Excellent experience
According to White Cross Vets – which has 14 branches throughout the north and midlands – Ms Faulkner brings a wealth of experience from working in practice, including heading up the UK arm of Banfield and having a key account sales role with Pfizer (now Zoetis).
Ms Faulkner said: "I have observed the growth of White Cross carefully during the past few years and its culture, family values and depth of client focus makes the practice unique in the UK.
"The challenge of maintaining and furthering everything that is special about White Cross is a great opportunity."
Attracting talent
White Cross Vets managing director Tim Harrison said: "I am genuinely excited about the difference Kristie will make to our practice – her knowledge and experience throughout many areas of the industry is unrivalled.
"We aim to attract only the most talented people to our practice and with Kristie this has most certainly been achieved."