The Kennel Club is to reduce the number of litters it registers from a single bitch from six to four, due to concerns that the current limit is potentially detrimental to a bitch's welfare.
The Kennel Club has announced that, as of 2012, it will normally register no more than four litters from any one bitch because of concerns that the current legal limit of six litters can potentially be detrimental to a bitch's welfare.
 

The decision was made by the Kennel Club General Committee after receiving a recommendation from its Dog Health Group and will be effective for litters born on or after January 1, 2012.
 
Six litters per bitch is the current legal limit enshrined in the Breeding and Sale of Dogs (Welfare) Act 1999.
 
Bill Lambert, the Kennel Club's health and breeder services manager, said: "The Kennel Club wants to ensure that all breeders put the health and welfare of their puppies and breeding bitches first and foremost, and this decision underlines our commitment to this issue.
 
"While the law allows bitches to have six litters in a lifetime and our registration system has previously fallen in line with this, the vast majority of responsible breeders feel that this is too high and that there is potential for this to have a negative impact on the welfare of the bitch.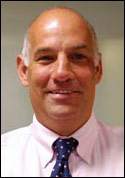 "Very serious consideration has to be given to the matter if a breeder wishes a bitch to have more than four litters but the Kennel Club may grant permission for this to happen if it believes that there is good and justifiable reason for doing so on a case by case basis."
 
The Kennel Club has also urged the government to follow suit and to tighten up the law in order to help clamp down on puppy farmers.
 
Mr Lambert added: "Of course, this decision will sadly not impact on those people who do not register their litters with the Kennel Club, in particular puppy farmers who breed purely for profit and tend to show little consideration for an animal's welfare. Legislation needs to be tightened so that these people can be brought to account."
 
The Kennel Club has called for the principles and standards of the Kennel Club Accredited Breeder Scheme to be made mandatory for all dog breeders. This means that breeders would have to put the health and welfare of their puppies first, for example by giving their dogs the required health tests for their breed and ensuring that potential buyers see the puppies with their mothers and in their home environment. A petition with 15,000 signatures supporting this objective was handed in to Number 10 Downing Street just a year ago by Ian Cawsey MP.

Litter image ©iStockphoto.com/salez