The Kennel Club has raised 'serious concerns' about tough new penalties for attacks on 'protected animals' contained in the draft Control of Dogs (Wales) Bill.
The Kennel Club has raised 'serious concerns' about provisions for protected animals in the Control of Dogs (Wales) Bill.
While supportive of the main proposals regarding the extension of the law to cover all places and the introduction of dog control notices to prevent the escalation of lower level dog aggression to more serious incidents, the club has serious concerns regarding suggested measures in relation to 'protected animals' as defined under the Animal Welfare Act.

Under the draft bill, owners of dogs who injure a protected animal – i.e livestock – could now be subject to criminal prosecution for an aggravated offence carrying a maximum sentence of up to two years imprisonment and/or an unlimited fine. This is in contrast to the maximum penalty for deliberate cruelty to an animal under the 2006 Act which is only up to 6 months imprisonment and/or £20,000 fine.

Within the draft bill it could even be a criminal offence if an incident takes place where an individual reasonably believes a dog would do harm to a protected animal even if no injury takes place.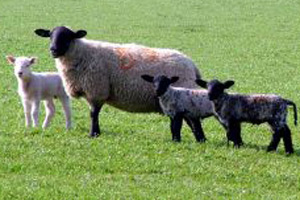 The Kennel Club is also concerned that the bill does not allow any defence for a dog biting a burglar or if the victim causes a dog to injure them by provocation.

Kennel Club communications director Caroline Kisko said: "We are seriously concerned about some of the negative implications for perfectly responsible dog owners within the suggested Control of Dogs (Wales) Bill.
"While the proposals would only apply in Wales, the Westminster Government is yet to outline its long awaited package of measures to tackle irresponsible dog ownership, so there is every possibility that Welsh proposals could be taken into consideration.
"We must therefore send a clear message in relation to provisions for protected animals; unfortunately Wales have really got this one wrong and would urge anyone with an interest in dogs to respond to the consultation to raise their concerns."