The Kennel Club launches new multiple breed study into canine genetics and inherited diseases.
A selection of pedigree dogs are set to revolutionise the future of dog health as part of a new study conducted by the Kennel Club (KC) Genetics Centre.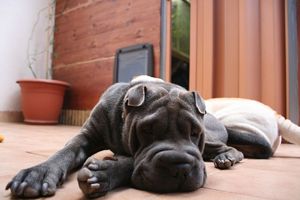 It's hoped DNA from 38 specific breeds will provide information to better understand the genetic structure and inherited diseases in all dogs.
The KC Genetics Centre at the Animal Health Trust (AHT) is investigating the genetic structure of dog breeds.
Owners of the 38 breeds are being contacted and asked to participate in the study, which aims to better understand the breed structure and streamline the way in which DNA from dogs is screened for genetic mutations, and also the way in which individual dogs are identified using their DNA.
KC health and information manager Aimee Llewellyn said: "A number of specifically selected dogs have already been chosen to represent the breeds in question, based on their
relationship with other dogs of the same breed.
"We have no expectation that any dog selected to take part in the study carries any disease mutations or will ever develop an inherited disease.
"Some of these dogs will be selected to be 'genotyped'. This means we will analyse their DNA for a number of different genetic markers distributed around their genome. If a dog is one of those genotyped, the results will be available to the owner free of charge once the project has been completed."
Owners of the preselected individual dogs have been sent an email to invite them to submit mouth swabs from their dog to provide DNA to geneticists at the Kennel Club Genetics Centre.
All information about owners and their dog will be kept in the strictest of confidence, at all times, by both the KC and the investigators at the AHT.
Aimee added: "We hope the results will increase our understanding of the genetic structure of breeds considerably, and will ultimately help us develop tools to improve the genetic health of dogs."