Cat Professional, the Edinburgh-based organisation dedicated toproviding specialist feline veterinary care and advice to cat ownersand veterinary professionals alike, is launching the search forScotland's oldest cat.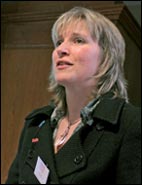 Sarah Caney, chief executive of the organisation plans to feature the winning cat in her forthcoming title – Caring for a geriatric cat – which will follow other highly successful titles in the Caring for a cat series, which are sold world-wide by Cat Professional.
A partnership with pet food company Royal Canin will also provide the winner with a year's supply of food – something to enjoy in addition to international feline acclaim!
Dr Caney, who already runs the UK's first specialist-run Geriatric Cat Clinics which cats of 10+ years can attend for a complete health "MOT", is excited about the search.
She said: "There's no doubt that developments in medicine coupled with the excellent quality of life in Scotland mean that cats are living for longer than ever before. I regularly see cats around the 20 year age bracket at the Edinburgh clinic and am confident that we will find a worthy cat to feature in the upcoming title."
Whilst there are dozens of books on kitten care available for new owners, the topic of caring for a senior cat is less well catered for. As a result many owners put symptoms such as sleeping more (lethargy) or reduced appetite and weight loss down to old age, not realising that cats can remain active well into their "retirement years".
Common health problems in older cats include kidney disease, hyperthyroidism (an overactive thyroid), arthritis and diabetes. Subtle changes in a cat's behaviour, appetite or thirst can be indicative of an underlying health problem, however the good news is that many of these can now be successfully managed. Treated cats are often able to live a longer and happier life thanks to medication and/or diet changes.
Scottish cat owners who would like to enter their cat for this competition can do so by visiting Cat Professional's website and completing the online form . The closing date for entries is November 30 and the winner will be announced in January 2010.