A veterinary group has unveiled what it believes to be a new professional "gold standard" in its three-year structured EMS model for the vets of the future.
Independent Vetcare (IVC) has initially linked 137 of its participating practices across the UK to mirror the academic curriculum of students.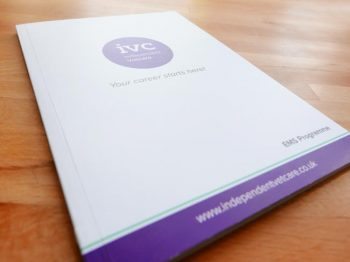 Each practice has a dedicated EMS coordinator, and each student placement application – originally by email – is followed through with a chat with the coordinator before he or she receives official written confirmation of his or her pre-booked two-week slot.
All students then receive the same printed booklets and follow the same induction process by a vet at the practice of their choice, before embarking on the same "See one, assist one, do one" EMS clinical teaching model adopted by IVC.
Graduate academy
Students undertaking the IVC EMS programme will also be able to fast track on to the IVC New Graduate Academy.
The programme has been designed to mirror the academic curriculum of students as they progress through years three, four and five of vet school; shaped by extensive input from universities, clinicians and new graduates.
'Structured EMS'
IVC operations manager Darren Mackintosh, who helped drive the project, said: "I know this sounds like common sense, but it doesn't always happen that way. All we've done as a national group is make EMS structured."
Mr Mackintosh suggested the new programme had "significantly raised the bar" in terms of EMS placement, adding that the company had decided to embark on it because "people are our main focus".
Read the full story in the 13 February issue of Veterinary Times.