The second Raw Feeding Veterinary Society (RFVS) international conference will take place in London on 21 November.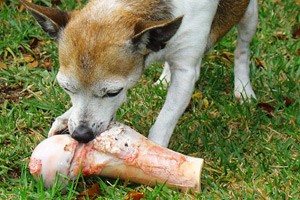 Speakers will include Chris Furley, a specialist in zoo and wildlife medicine, who will talk about how to feed a carnivore.
Lyn Thomson, founder and director of Raw Essentials, a chain of raw food shops in New Zealand, will talk about raw feeding across the world as well as raw food therapeutics.
University of Helsinki's Anna Hielm-Björkman will give a presentation on current and future research in the field, while Isla Fishburn of Kachina Canine Communication will give a talk entitled: How Wolves Feed in the Wild Part II.
Author and journalist Jonathan Self, co-founder of Honey's Real Dog Food, will present Reflections on the Raw Food Industry in 2015.
An event spokesman said: "We hope you will, whether you are an advocate or an anti-raw feeding proponent, come along to digest some of the ideas brought up during the day."
The conference will take place at The Kensington Close Hotel, Wrights Lane, London W8 5SP.
Tickets cost £100 and are available from Morag Moseley via email on moragjmoseley@gmail.com