Schmallenberg virus (SBV) infection has now been identified on 223 UK farms, according to the latest GB testing results from the Animal Health and Veterinary Laboratories Agency (AHVLA).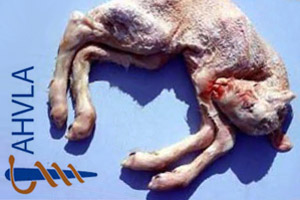 Twenty of the positive cases have been diagnosed in cattle, 203 in sheep, and none to date in other species such as goats, camelids or deer.
There has been no increase in the counties affected since the previous report of March 23, when cases were newly confirmed in Bedfordshire and Jersey (Channel Islands).
AHVLA claims that, so far, infection has only been identified in areas at risk of midge incursion from Northern Europe during summer / autumn 2011.
However, the agency says it "cannot rule out the possibility that domestic (local) midges may have transmitted SBV within the affected areas". Domestic midges may have been infected after biting a local animal infected during the incursion of continental midges last summer.
The current figures, courtesy of AHVLA, are:
| | | | |
| --- | --- | --- | --- |
| County | Positive holdings (Sheep) | Positive holdings (Cattle) | Total |
| Bedfordshire | 1 | 0 | 1 |
| Cambridgeshire | 1 | 0 | 1 |
| Channel Islands | 2 | 0 | 2 |
| Cornwall | 1 | 0 | 1 |
| Devon | 6 | 0 | 6 |
| Dorset | 4 | 0 | 4 |
| East Sussex | 33 | 3 | 36 |
| Essex | 11 | 0 | 11 |
| Greater London | 1 | 0 | 1 |
| Hampshire | 12 | 0 | 12 |
| Hertfordshire | 6 | 0 | 6 |
| Isle of Wight | 2 | 0 | 2 |
| Kent | 37 | 4 | 41 |
| Leicestershire | 1 | 0 | 1 |
| Lincolnshire | 1 | 0 | 1 |
| Norfolk | 16 | 4 | 20 |
| South Gloucestershire | 4 | 0 | 4 |
| Somerset | 3 | 0 | 3 |
| Suffolk | 12 | 3 | 15 |
| Surrey | 5 | 1 | 6 |
| Warwickshire | 2 | 0 | 2 |
| West Berkshire | 2 | 0 | 2 |
| West Sussex | 34 | 3 | 37 |
| Wiltshire | 6 | 2 | 8 |
| Total | 203 | 20 | 223 |
Figures correct as of March 26, 2012