Vet Careline is running a one-day Practice Growth Seminar that aims to cover key business planning issues for vets that are interested in taking their practices to "the next level and beyond". 
Vet Careline is running a one day seminar for vets that are interested in growing their practices to the next level and beyond. The event will cover key business planning issues to give you invaluable tips to help you avoid costly mistakes and get the results you want.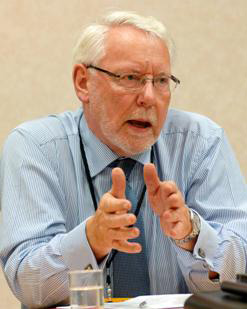 Hosted by well respected solicitor Andrew Lockhart-Mirams, who is a much sought after adviser to some of the industry's leading practices, the seminar will be delivered by hand-picked professionals with a track record of successfully delivering results for veterinary practices.
The day will include sessions on partnership expansion, practice acquisition and mergers, as well as tried and tested successful marketing and customer services strategies to build relationships and increase income and profit levels. 
The line up of experts also includes the pre-eminent accountant Riz Atkar who is renowned for sharing invaluable tips to vets that help reduce tax liability as well as helping your find the best and most cost efficient funding solutions to make your plans a reality.
On the people management side, the seminar offers a session on change management to help you gear up your leadership skills and better enlist support and motivate your staff.
No modern practice can maximise their profits or offer optimum customer services without a first class communications strategy, and this event offers a session with communications expert Linda Demetriou, who has 20 years in the industry.
Organisers are also pleased to announce that vet Anne Lanevschi will be delivering a session on how to expand your range of expertise and clinical services to attract and retain more clients and expand your bottom line. 
As well as practical advice and information, the sessions will include time for questions and answers to enable delegates to tap the experts for advice and information of key interest to you in your practice.
The seminar will take place from 9am – 5pm on June 11, 2011 at Hunton Park, near Watford. Attendance costs £75, or £55 for subsequent delegates from the same practice.