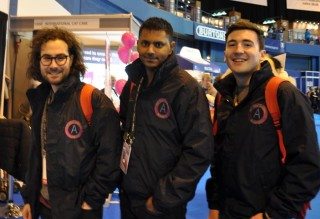 Some of the 50+ vets on the IVC New Graduate Academy programme showed off their New Graduate Academy branded jackets around Birmingham during last week's BSAVA Congress.
Nick Shamot, IMS Business Development Manager (UK), bestowed the jackets to attendees of the academy's recent dental and dermatology two-day CPD event.
He said: "It's great to be involved in the IVC New Graduate Academy and be part of the culture that nurtures and invests in new vets.
"It really has been a delight to contribute to providing something very valuable to these guys who are just starting out in what I'm sure will be a long and fruitful career thanks to getting the right start in practice."