Fitzpatrick Referrals has upgraded its imaging suite and says it now houses some of the best technology available.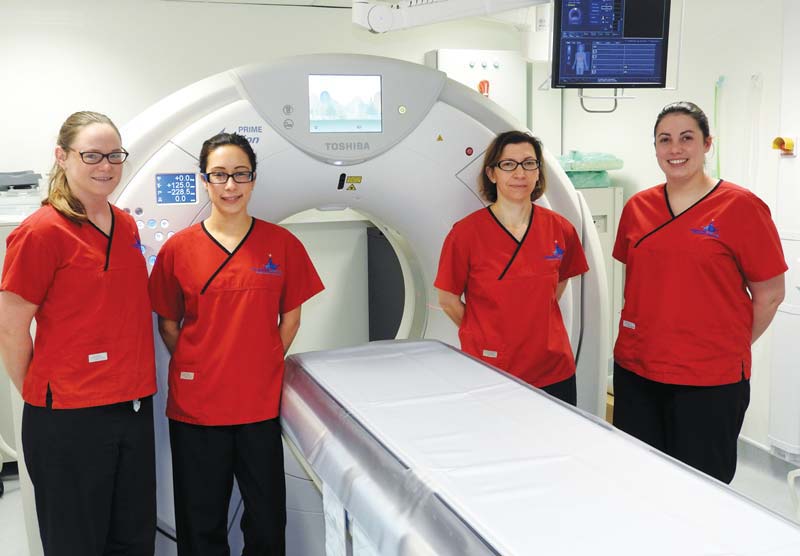 Two Toshiba Aquilion 160 CT scanners and a Siemens 1.5T MRI Tim System scanner are said to provide highly advanced imagery, offering the very latest and best detective technology for patients.
The Toshiba scanner is among the most advanced CT machines in the UK, providing images within seconds of scanning.
The multi-detector scanner can produce high resolution imaging of the thorax, abdomen, pelvis, head, bones and joints with CT angiographic studies, which has revolutionised the ability to view fractures, complex joint disorders, limb deformities and bone-invading cancers in 3D.
The Siemens 1.5T MRI Tim System scanner obtains exceptionally high quality images for swifter diagnosis and reduced examination time. It can evaluate perfusion in brain tumours, cartilage thickness, and spinal cord changes of 1mm slice thickness.
Head of imaging at Fitzpatrick Referrals Eli Jovanovik said: "With this latest upgrade, our imaging department is now equal to that of leading hospitals in human medicine today.
"For example, the routine MRI scan of the brain now only takes 15 minutes with all routine sequences, which previously would take 25. The CT scanner has state-of-the-art detector technology, capable of producing very thin slices of 0.5mm that enable the clinician to recognise and diagnose very subtle changes."
Miss Jovanovik added: "With such cutting-edge equipment we can take a huge step forward to improve patient care in both animal and human medicine."