The worlds of human and veterinary oncology met when a team from St Luke's Cancer Centre at the Royal Surrey County Hospital in Guildford visited Fitzpatrick Referrals Oncology and Soft Tissue Hospital.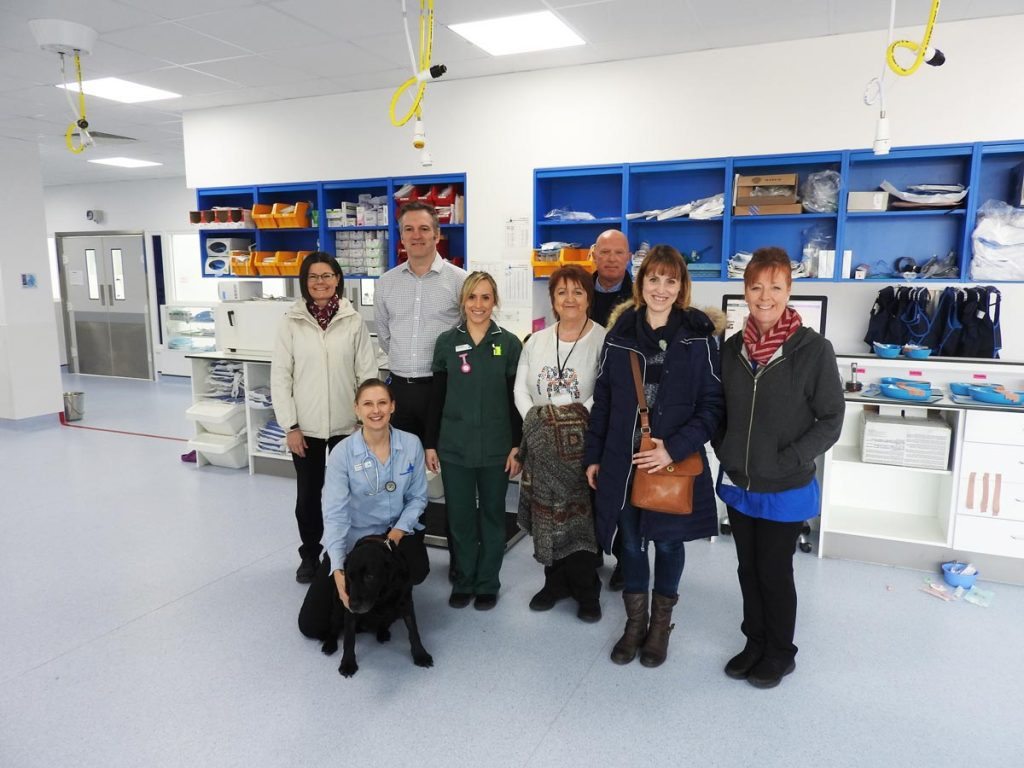 Clinical director Nick Bacon led a tour around the hospital's facilities to share knowledge on diagnostic imaging, surgery, and chemotherapy treatment for vet patients. The team also participated in ward rounds.
Building relationships
Prof Bacon said: "We are only a short walk away from St Luke's Cancer Centre, and building these relationships has always been a key part of our vision.
"We have already adopted some of the ideas we observed at St Luke's and I hope we gave the 'human' team some things to think about, too."
The team was invited by Sarah Holliday, senior medical oncology nurse at Fitzpatrick Referrals, following her visit to St Luke's with Emily Ryder, staff oncologist.
Ms Holliday said: "I was lucky enough to visit St Luke's Cancer Centre and spend the day with the dedicated and amazing team. I returned the invite and some of the team came to visit.
"They were impressed and moved by our facilities and level of care for our patients. I am proud to be able to say I have met their team and I am continuing to build a strong bond between our hospital and the human oncology facility."
Conducive to workforce well-being
Lead chemotherapy nurse at St Luke's Paula Deery thanked the team for the visit.
She said: "We have taken many ideas back to our hospital with the recommendation senior managers need to visit to see the layout alone, as that must be so conducive to workforce well-being.
"I have also spoken with one of my medical colleagues, a clinical oncologist, who would be very interested in supporting any clinical oncology developments with Fitzpatrick Referrals. There are many similarities in the work we do and I sincerely hope we are able to work more collaboratively in the future."