Australian Gail Anderson is the latest academic to be recruited for new vet school at University of Surrey.
The University of Surrey has appointed a new head of veterinary education.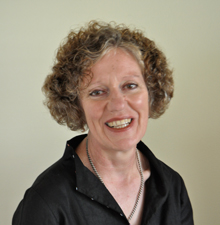 Gail Anderson is an experienced specialist surgeon, educator, administrator and researcher who has worked in senior clinical and leadership roles in universities and private practice in both Canada and Australia.  
Prof Anderson served as inaugural dean for the new School of Animal and Veterinary Sciences at the University of Adelaide in Australia and most recently was senior associate dean for veterinary education and department head for professional skills, ethics and welfare at Ross University School of Veterinary Medicine in St Kitts, West Indies.
The first Australian woman to be awarded diplomate status at the American College of Veterinary Surgeons, Prof Anderson has stated that her main goal at Surrey will be to "ensure graduating veterinarians are engaged to their fullest extent with all the possibilities the profession has to offer."  
Lisa Roberts is dean of the faculty of health and medical sciences at the University of Surrey. She said: "I very much look forward to working closely with Prof Anderson in her new role.
 
"She has made an outstanding contribution to veterinary education, and I have great confidence that she will help us achieve our vision for training the veterinary leaders of the future in the new School."
Prof Anderson's appointment comes a month after it was announced that Christopher Proudman would be the head of the school of veterinary medicine at the university.