Pet owners who are convicted of dangerous dog offences will face harsher punishments when new guidelines come into force in England and Wales in July.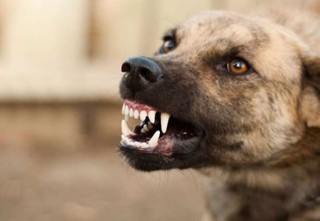 The Sentencing Council (SC) has published new guidelines on how courts should sentence people convicted of dangerous dog offences:
where a dog injures or kills a person
where it injures an assistance dog
where someone possesses a banned breed of dog
The SC introduced the guidelines following changes to dangerous dog offences legislation in 2014 that extended the law to cover attacks on private property as well as introducing a new offence to cover attacks on assistance dogs.
Proportionate approach
According to the SC, the new guidelines are designed to deal with a wide range of offending behaviour – i.e. the guideline for a dog dangerously out of control where a person is injured ranges from a nip causing a minor injury to a very serious attack causing life-changing injuries.
The blameworthiness of the offender can also vary greatly between cases, for example between an owner deliberately training a dog to be dangerous or a momentary lapse of control over a dog by an otherwise responsible owner.
District Judge Richard Williams, a member of the SC, said: "We know the majority of dog owners are responsible and ensure their pets do not put anyone in danger, but there are some irresponsible owners whose dogs do put people at risk of injury and in some cases even death.
"The new guidelines will help ensure a consistent and proportionate approach to sentencing following the significant changes to the law."