A vet has received a special thank you from a hearing dog after running a half-marathon for charity.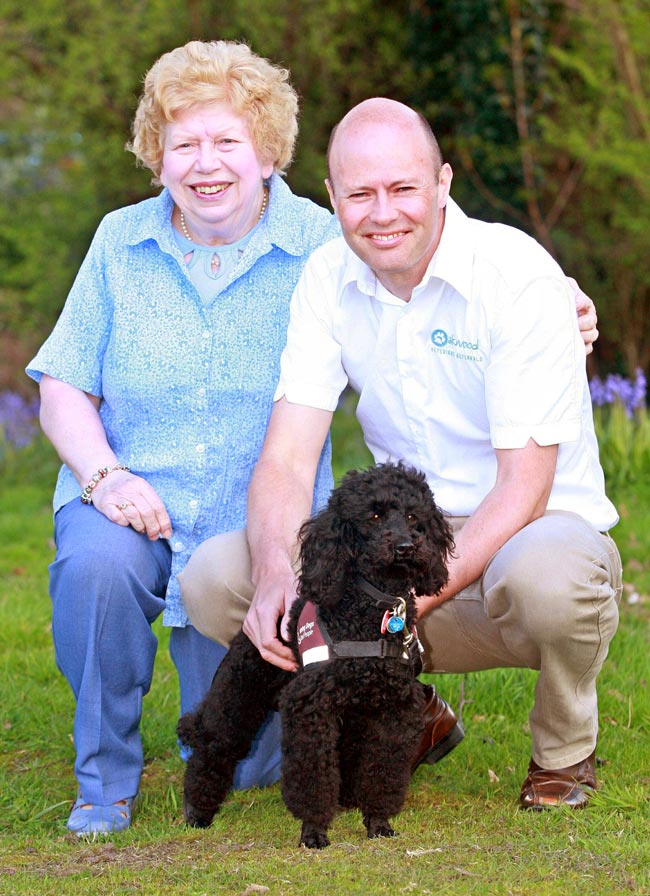 Miniature black poodle Jessie and her owner Thelma Mannington visited orthopaedic and spinal specialist Charlie Sale at Oakwood Veterinary Referrals in Hartford, Cheshire to show him their gratitude after he battled flu to complete the Wilmslow Half-Marathon and raise £1,345 for Hearing Dogs for Deaf People.
Companionship and integration
The charity trains dogs to alert deaf people to important sounds, such as the doorbell and alarm clock, and danger signals, such as a fire alarm. However, the dogs also become much-loved companions that help their owners integrate more fully into the hearing world.
Mr Sale, who is also clinical director at Oakwood – part of the independently owned Willows Veterinary Group – previously treated hearing dogs from the charity's training centre in York.
He was inspired to support the cause after learning more about its work, along with the dedicated way in which it approaches training and care of the dogs.
"Along the way, I've met some amazing dogs and their recipients," Mr Sale said. "I've watched them go through their paces in training and seen just how much they transform the lives of the people they form life partnerships with."
'Inseparable bond'
Ms Mannington understands the value of a lifelong Hearing Dogs for Deaf People companionship – an already inseparable bond has been formed between her and Jessie since her arrival in January.
"She follows me everywhere," she said. "She looks after me and I look after her. She's my sunshine, my ears and I am so happy to have her."
When she hears an important sound, Jessie is trained to approach Ms Mannington, nudge her with a paw and lead her to where the sound is coming from.
Ms Mannington and Jessie thanked Mr Sale for his fund-raising efforts, adding: "We really appreciate it because these dogs are so important, and Jessie and I really thank him very much."
For more information about Hearing Dogs for Deaf People, visit www.hearingdogs.org.uk