Fund-raising practice staff have raised nearly £1,500 to help the elderly enjoy the love and companionship of pets.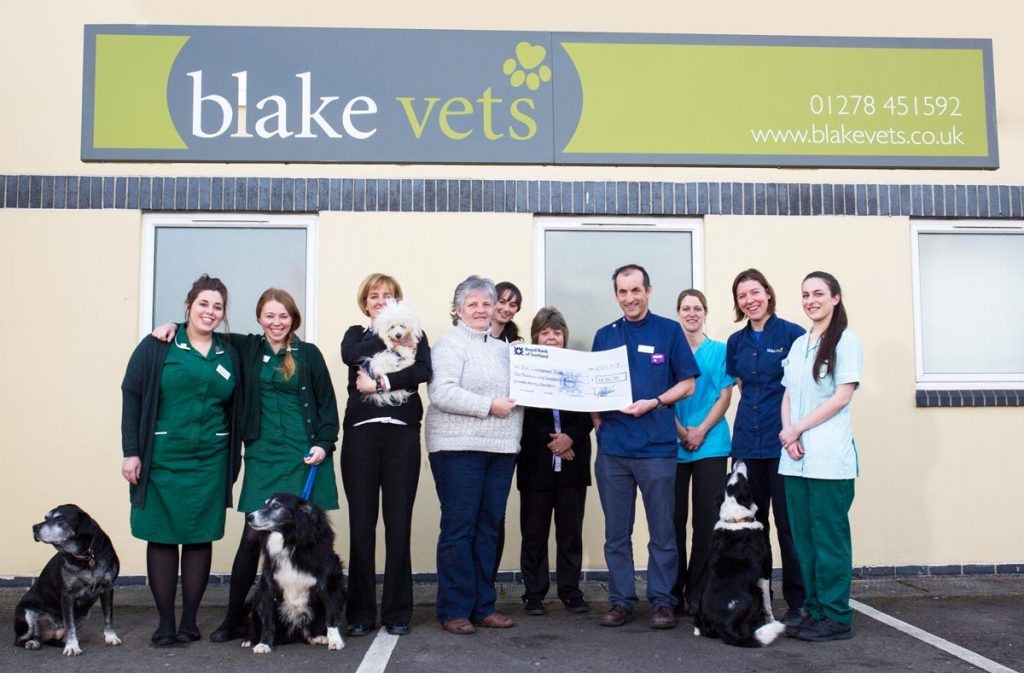 Throughout 2016, Blake Veterinary Group, which has practices in Bridgwater and Burnham-on-Sea in Somerset, raised cash for its chosen charity, The Cinnamon Trust, through charity collection pots on reception, a book stall and a practice open day.
Specialist charity
The Cinnamon Trust is the UK's only specialist national charity caring for people in their final years and their much-loved, much-needed companion animals.
VN Katie Webb said: "Not only did the practice help raise a significant amount of money for the charity, it also helped raise awareness and provide people with information about the work they carry out.
"The Cinnamon Trust works with elderly people to help preserve their relationship with their pets, working with them to help care for the animal and overcome any difficulties that may arise."
Fostering service
Miss Webb added: "It has a national fostering service, should someone face a spell in hospital, so the owner can be assured his or her pet will be in capable hands.
"The Cinnamon Trust also provides long-term care for pets whose owners have died or moved to residential accommodation that will not accept pets.
"Arrangements are made between owners and the trust well in advance, so owners have peace of mind in the knowledge their beloved companion will have a safe and happy future."
The charity helps more than 30,000 people and 40,000 animals a year, and runs two animal sanctuaries.