Defra has confirmed the position on who can legally microchip cats, ferrets and rabbits following requests for clarification from animal welfare charities and awarding body VetSkill.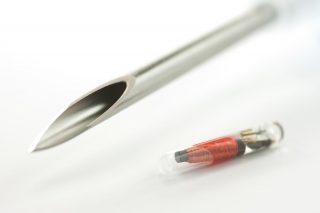 According to VetSkill, the need for clarification came from "a degree of uncertainty" in the interpretation of the legislation.
Further clarification
In response to the request, a spokesperson for Defra released a statement.
"If a cat is being microchipped for pet travel it would need to follow the requirements as set out in the Non-Commercial Movement of Pet Animals Order 2011, to which an amendment was made in 2014," it said. "Where a cat is being microchipped for a different purpose, it would not need to be microchipped by any particular person."
Therefore, if a cat is to be microchipped for routine identification purposes and is not expected to travel, it does not have to be microchipped by a trained person. If, however, the cat is expected to travel out of the UK, it would be required to be microchipped by one of the following category of persons:
A veterinary surgeon or a VN acting under the direction of a veterinary surgeon
A student of veterinary surgery or an SVN acting under the direction of a veterinary surgeon
Someone satisfactorily assessed on a training course approved by the appropriate authority for that purpose
Someone who received training on implantation before 29 December 2014, which included practical experience of implanting a microchip
Position unchanged
Following the clarification, VetSkill said its position on this remains "as before".
"It is best practice and in the interests of animal welfare that only those who are qualified and competent to do so should be microchipping any animal.
"The legal requirements for microchipping dogs remains clear under the Microchipping of Dogs (England) Regulations 2015 which came into effect last year; this is that the microchipping of dogs must be done by one of the aforementioned categories of persons."