The secretary of state has given the go-ahead for a controlled cull of badgers to be used as part of a package of measures to tackle bovine TB. Two pilots will be carried out over six weeks in early autumn 2012.
The secretary of state has given the go-ahead for a controlled cull of badgers to be used as part of a package of measures to tackle bovine TB.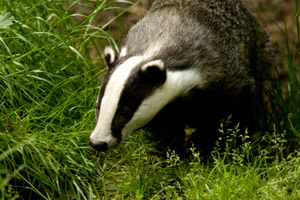 The measures, which include controlled culling of badgers as part of a "science-led and carefully managed badger control policy", will be piloted in two areas in early autumn 2012, environment secretary Caroline Spelman confirmed yesterday.
The two pilots, carried out over a period of six weeks, will be closely managed and monitored to examine how safe, effective and humane the method is.
Both pilots will be overseen by an independent panel of experts, who will report to ministers before any final decision is made on whether to roll out the policy more widely.
Mrs Spelman said: "Bovine TB is a chronic and insidious disease which is having a devastating impact on farmers and rural communities. Unless further action is taken now it will continue to get worse."
Scientists agree that if culling is conducted in line with the Randomised Badger Culling Trial (RBCT), it would reduce TB in cattle over a 150 square kilometre area, plus a 2 km surrounding ring, by an average of 16% over nine years when compared to similar unculled areas.
Both the British Veterinary Association (BVA) and British Cattle Veterinary Association (BCVA) announced their "full support" of DEFRA's announcement in a joint statement.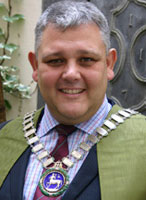 BVA president Carl Padgett said: "This is a major step on the long road to tackling this devastating disease."
He added: "We know that badger culling does reduce the infection in cattle – this is undisputed science. However, the existing science doesn't tell us whether controlled shooting can achieve the level of badger removal necessary to reduce the level of infection in cattle. We therefore welcome the announcement of these pilots to determine the efficacy and humaneness of this method."
On the other side of the fence, Badger Trust chairman David Williams said the charity was "clearly very disappointed by this decision" and announced that it would be studying DEFRA proposals with its legal advisors "to determine what action we shall take."
Equally upset by the announcement, the RSPCA took a more emotive, yet creative stance. RSPCA singers showed their frustration by adapting the words of The 12 Days of Christmas to include lyrics that tell of twelve furry badgers being shot, while five cows are still sick, four farmers still angry, three MPs still confused and one vaccination still unused.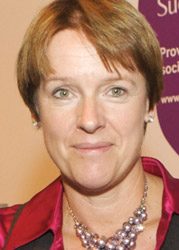 Acknowledging that emotions would run high on the subject, Mrs Spelman said: "There is great strength of feeling on this issue and no-one wants to see badgers culled. But no country in the world where wildlife carries TB has successfully controlled the disease in cattle without tackling its presence in wildlife as well.
"We already have a robust set of cattle controls in place, and we plan to strengthen them further, but the scientific evidence shows that unless we tackle bovine TB in badgers we will never eradicate it in cattle.
"Ultimately we want to be able to vaccinate both cattle and badgers and plan to invest a further £20 million over the next five years on the development of usable badger and cattle vaccines. However these are still years away, and we cannot say with any certainty if, or when, they will be ready."
Badger image ©iStockphoto.com/ChrisCrafter