Fitzpatrick Referrals Oncology and Soft Tissue has been officially certified as a gold level International Cat Care (ICC) Cat Friendly Clinic.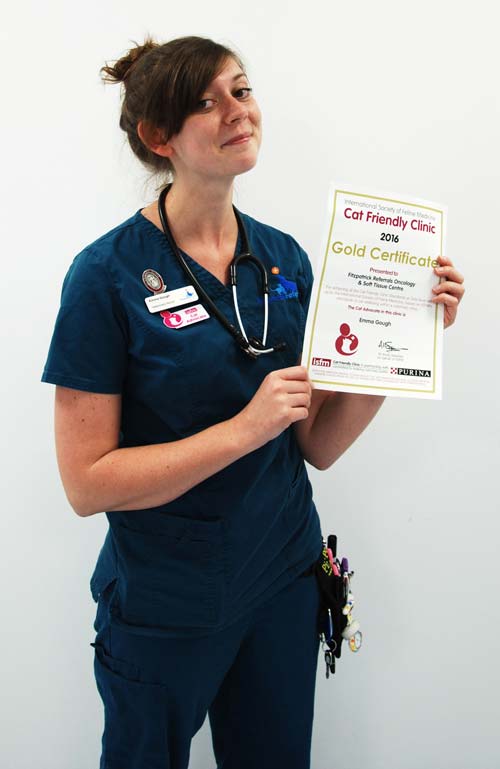 The accreditation recognises the state-of-the-art facility in Surrey and the professionalism of the staff, who understand and appreciate the unique difficulties clients often face when bringing their cat into a veterinary hospital.
Supportive experience
Led by cat advocate nurse Emma Gough, every member of the team provides the best level of care for cats and their owners – from the moment owners are welcomed by reception staff until receiving treatment in the bespoke cat ward.
Nick Bacon, clinical director of oncology and soft tissue, said: "The feline population is getting older and we are seeing an increasing number of cats with cancer.
"Ensuring the whole family has a supportive experience as possible is our priority as a cancer diagnosis is tough.
"Recognition from ICC as a gold standard Cat Friendly Clinic means we are on the right path and we will continue to strive to keep our feline patients comfortable, stress-free and on the path to recovery."
Raising the standard
Fitzpatrick Referrals Oncology and Soft Tissue opened for business in September 2015 and since then has raised the standard of treatment and care for animals.
It is the only cancer hospital of its kind, custom built to meet needs of patients and owners, with facilities and equipment usually found in human hospitals and a high degree of pastoral and clinical care creating new milestones in the industry.