Culling will continue in west Gloucestershire for a further eight weeks after the licensee manages to cull only 25% of its agreed target. Free shooting will now continue in the trial area until December 18.
Culling is to continue in the west Gloucestershire pilot area for a further eight weeks, after Natural England granted the licensee permission to extend the trial period.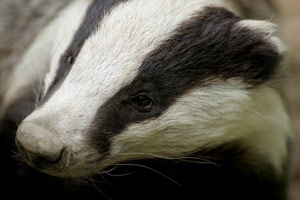 The six-week period covered by the original licence, which ended last week, saw the licensee cull just 708 badgers – less than a quarter of the minimum target (2,856) as agreed in the official licence authorisation letter from Natural England dated February 27, 2013.
Following a revision of the combined cull target across both Somerset and Gloucestershire trial areas (from 5,000 down to 2,600), the new licence specifies that a minimum number of 540 and a maximum number of 940 badgers can be culled to improve the benefits of reduced levels of disease.
If in line with the original licence, this minimum number is set at a level that in Natural England's judgement should reduce the estimated badger population of the application area by at least 70%.
The new licence will run until December 18 and supplements the original four-year licence granted in October 2012.
However, as the close season for cage trapping and shooting begins on December 1, only controlled shooting will be permitted from December 1-18.
Image ©iStockphoto.com/Freder