A Government department has been lauded for its creation of a leading veterinary charity that provides drugs and vaccines around the world. 
The Government department behind a leading veterinary charity has won an award for its work in combating global livestock disease.
The Department for International Development (DFID) won the Innovation Award at this year's UK Civil Service Awards in London earlier this month (November, 2012), following its work creating and supporting the Global Alliance for Veterinary Medicines (GALVmed).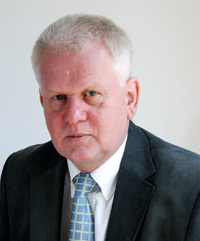 Following the award announcement, GALVmed's interim chief executive Andy Peters said: "We offer our congratulations to the DIFD on winning this prestigious civil service award for innovation and are proud GALVmed and all of our alliance partners are connected to it."
DIFD set up GALVmed in 2005 as a not-for-profit organisation to deliver animal drugs and vaccines in Africa and Asia, and the organisation has also benefited from funding and support from the Bill and Melinda Gates Foundation since 2008.
GALVmed has helped farmers in developing countries gain access to medicines and vaccines for a range of important diseases, including East Coast fever, Rift Valley fever and Newcastle disease.
Prof Peters added: "Together we are protecting livestock and improving the lives of some of the 900 million people who rely on livestock for livelihood by making livestock vaccines, medicines and diagnostics available and accessible to some of the world's poorest people. 
"DFID has continued to show great confidence in GALVmed to translate an idea into developing appropriate, innovative approaches towards ensuring sustainable research, production and delivery. 
"I am delighted that DFID's support for GALVmed has received this validation and I would like to thank DFID and my own hardworking staff and implementing partners."