The UK's largest employer of vets has been tipped to "show scope for earnings to more than double in the next five years" by analysts at a leading city financial institution.
CVS – which employs more than 1,200 vets plus locums in 398 surgeries across the UK – received the thumbs-up from London-based N+1 Singer.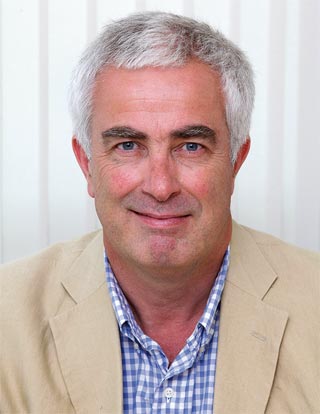 Its influential report estimates the UK small animal vet service market is worth £1.8 billion and forecast to grow at 3% compound annual growth rate to £2 billion in 2019.
'Firepower' to expand
The report stated: "We feel CVS has the balance sheet firepower and momentum to add at least a further 5% market share by 2022. This will come from both organic growth and using £22 million to £27 million of free cash flow (and growing) to consolidate."
In terms of large animal veterinary business, the report said: "CVS has aspirations to expand its presence in the large animal and equine markets.
"It has a modest foothold in this area, but, given a £1.4 billion market, the opportunity is significant to increase exposure to all aspects of the UK animal health care market."
'Busy'
In reaction, CVS chief executive Simon Innes said: "I think our growth will be pretty strong.
"I always try to avoid too many forward estimates, but we're buying practices in Holland, which is going well, and I think there will be quite a lot of growth coming from that.
"We're now in Northern Ireland, and that's going nicely, and we're looking to go into the Republic of Ireland as well. That would give us some growth and we're very busy in the UK mainland. I think growth is going to be very strong over the next three to five years."
Read the full story in the 17 April issue of Veterinary Times.