A building that started life as a hospital in 1860 and went on to become a medical centre has been given a new lease of life as a veterinary practice.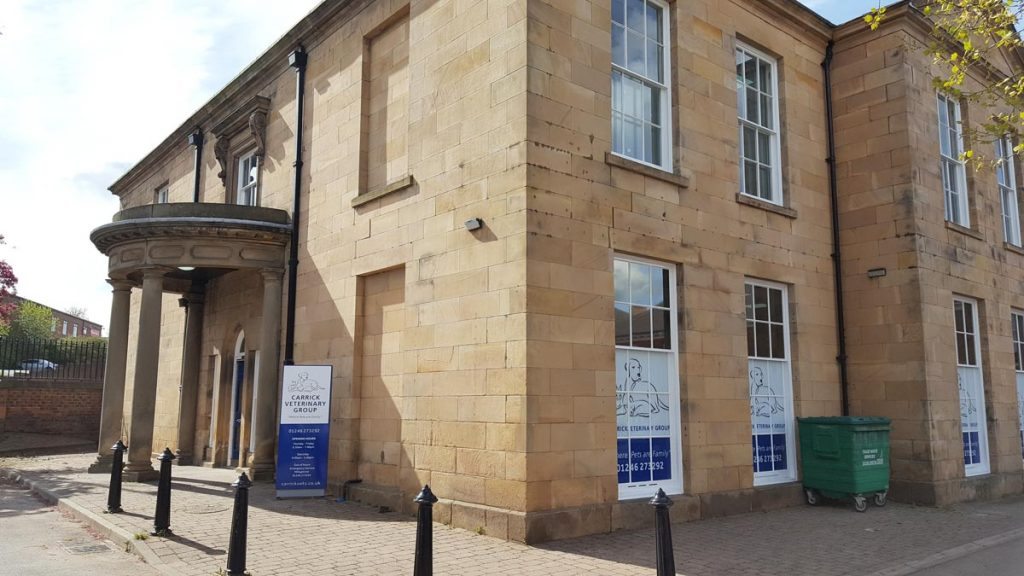 Carrick Veterinary Group, part of the CVS Group, has opened in Holywell House in Chesterfield, Derbyshire, after moving from its former premises in the town.
More than £30,000 has been invested in converting the historic building into a veterinary practice equipped with the latest diagnostic and surgical facilities.
Better-equipped environment
Clinical director Brian Sargeant said: "We had outgrown our previous surgery and wanted to care for our patients in a more comfortable, better-equipped environment.
"Holywell House is a beautiful building, but it has also given us the space to offer separate dog and cat waiting areas and wards, an operating theatre, five consulting rooms and many other additional facilities.
"It is also ideal for our patients' owners, as it is in the town centre, offers ample parking and full disabled access, including a lift. The sweeping staircase and chandelier are magnificent, too.
"Opening on Monday [24 April] was an exciting moment after a great deal of hard work by the team. We're looking forward to welcoming patients old and new to Holywell House in the months ahead."