The Veterinary Excellence Tool (VET) app from Norbrook is now available for Android.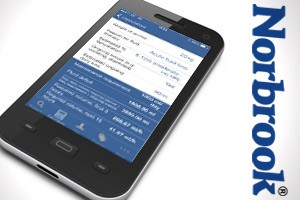 Aimed primarily at veterinary surgeons, the free app also has a number of features that may be beneficial to farmers and trade stores. It offers a range of functions to assist vets – from a product dosing calculator to a fluid calculator.
The Android version has been developed to meetcustomer demand and has the same features as the Apple version, which is available for both iPhones and iPads.
Other key features include:
full and most up-to-date product listing of UK products
a territory manager locator with full contact details
a new events section
a nutrition calculator that calculates daily food intake based on animal weight, calorie density of food and nutritional requirements. It also calculates the approximate energy density of food based on fat, protein and carbohydrate requirements, where this information is not readily available.
The VET app can be downloaded by searching for "Norbrook" using the Apple App Store or Google Play.