More than 300 members have registered to work through the Professional Key Skills (PKS) programme – BSAVA's latest web-based free CPD that can be used to support applications for advanced practitioner status – since it launched at the start of 2015.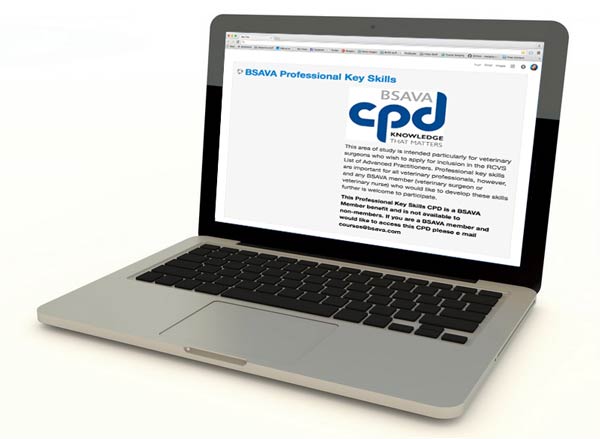 Ruth Carroll, the 300th person to put her name down, said: "I've recently completed a postgraduate certificate in Small Animal Medicine through Harper Adams and this didn't include a professional key skills module, so on completion of the BSAVA PKS online CPD I will not only have 120 hours of CPD to bank, but will also be able use this to provide evidence of professional key skills development required to apply for advanced practitioner status."
She said it was the flexibility that was appealing.
"Being able to do this online and with no time limit means I can fit this in with full-time work and, as it's free, I still have my CPD budget available to use for more clinical-based learning," she said.
As and when
Recent BSAVA certificate graduate Andrew Nelson was the 10th person to complete the PKS programme, and also valued the ability to fit the course in with his busy schedule.
He said: "I started in January and have just finished, but I had a nice long break over summer and have been working through it slowly. It lends itself to dipping in and out of, which helps when working full time.
"It's a very good bonus for BSAVA members (and 120 hours of free CPD, which you can do at any time) and I would recommend doing it. Some of the online resources used in the course were new to me and has helped change a few things we do in my practice, and stimulated good discussions among the vets at practice meetings."
Qualified vets or VN BSAVA members can enrol on the PKS programme. Email courses@bsava.com and include your full name and BSAVA membership number.
You will be assigned a login for the BSAVA Education website where you will be able to sign in and complete your studies.