A three-year project to develop improved foot-and-mouth disease (FMD) vaccines is to receive approximately US$2million of funding from the Wellcome Trust.
An international collaborative group of research institutions and industry has announced today (April 1) that it has received approximately US$2million from the Wellcome Trust for a 3-year project to develop improved Foot-and-Mouth Disease (FMD) vaccines.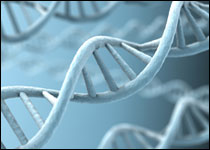 Researchers from the Institute for Animal Health (UK), University of Oxford (UK), Agricultural Research Council – Onderstepoort Veterinary Institute (South-Africa), Agricultural Research Service, USDA – Foreign Animal Disease Research Unit at Plum Island (USA) and Intervet/Schering-Plough Animal Health (The Netherlands) have joined together to use the latest molecular biology techniques to improve conventional vaccines against this disease.
FMD viruses are prone to mutation, which means that new vaccine strains have to be continually developed. This involves adapting a strain of virus from the field to be able to infect the specialised cells that are used for the vaccine manufacturing process. However, during this process, the virus can change in other ways such that it no longer resembles the field virus and doesn't offer protection against the disease.
Bryan Charleston at the IAH, who leads the partnership, explained: "The consortium will capitalise on the expertise of the participating organisations to develop a standard procedure whereby strains of FMD virus can be modified to make virus particles that are both more stable and able to attach well to the cells that are used to make FMD vaccines on a commercial scale. By increasing the efficacy, improving stability and increasing the production yield, we hope to make FMD vaccines that are more cost-effective for widespread use."
Richard Seabrook, head of business development at the Wellcome Trust said: "The Wellcome Trust is delighted to support this international collaboration to develop better, more cost effective vaccines against FMD. This much needed development should help to reduce the huge economic burden that the disease places on the farming industry, particularly in the developing world."