Vet nurses from Japan got an insight into UK standards of veterinary care and learned ways the profession differs between the two countries during a visit to Fitzpatrick Referrals.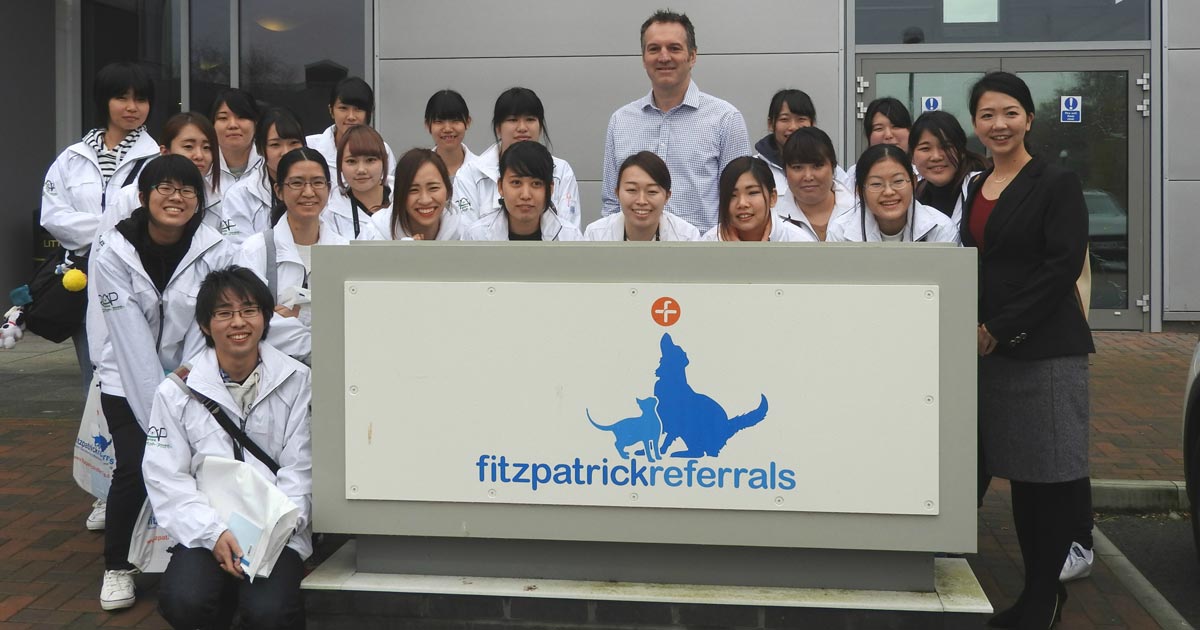 The cohort from the Renaissance Academy of Pet World in Japan visited Fitzpatrick Referrals Oncology and Soft Tissue hospital in Guildford on 2 December after being invited by clinical director Nick Bacon.
Behind-the-scenes tour
During the visit, the students learned how the referral process works in the UK and had a behind-the-scenes tour of the hospital to learn the patient's journey – from arrival at reception to treatment in the prep room or surgical theatre.
Senior nurse clinician in oncology and soft tissue Jessica Barnes also presented a lecture on the path to specialisation in veterinary nursing in the UK.
Sharing knowledge
The experience allowed the students to find out more about the veterinary world, and they were interested in the key differences between Japan's and the UK's veterinary treatment, the spokesman added. In return, the students also shared their experiences of nursing in Japan.
Prof Bacon said: "We are very honoured to help build these international veterinary nursing relationships, as everyone benefits."